Summer Visit Week 1
Update 2
Being energetic!
This time round we headed to Nottingham University's David Ross Sports Centre for a special sessions of Rock Climbing - which Nottingham University hosted, even going the extra mile to find Russian speaking students to help on the day! It was absolutely nuts watching the kids zip up and down those walls like naturals, throwing their tiny frames across the rock faces. Two or three of our kids looked like naturals. Nottingham University had enough volunteer staff to provide a lot of opportunity for the children to get stuck in. The Sports centre is extremely impressive with a huge range of activities, the rock climbing looked amazing fun - not that I'd been quicker up those rocks that the kids given the chance.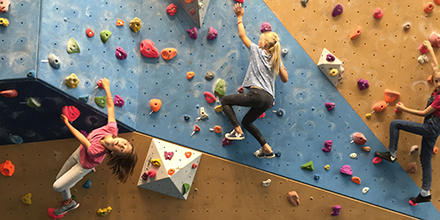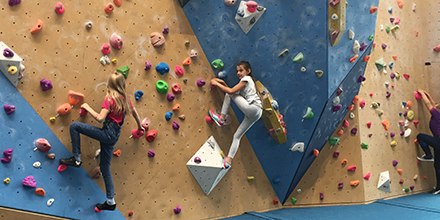 The next day we found ourselves at Wheelgate Park for an adventure day out. The children had a blast and spent all day there, mostly in the waterpark and indoor play to make the most of weather - or to escape from it. The only downside, it probably cost us the admission price in sunscreen to keep all the kids safe, it was an extremely hot day!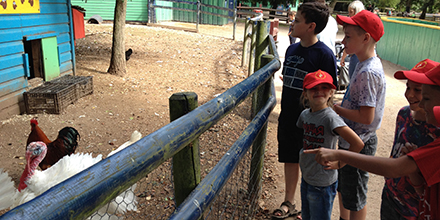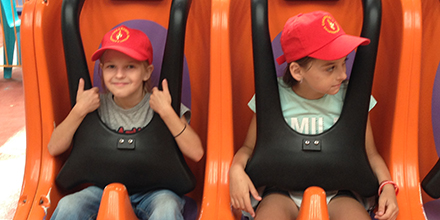 To close out the first week of hot weather, a day out to the seaside was the best way to do it. The children have never seen a sea of ocean before, as they live around 1,500 miles away from it in southern Belarus. A day of splashing around, building sand castles and eating ice cream was just the ticket.
We'd like to offer the volunteers at Nottingham University a massive, massive thank you for the opportunity, the kids won't get a similar chance in the childhoods and will have the memories to take with them.