Summer Visit Week 2
Update 1
Old, familiar friends!
The Southwell Lions, a long time friend of ours kicked off week two with a BBQ and games session. A simple consept, but delivered so well and with so much heart that every year it is such a massive hit with our children. The food and games were just perfect, the magician put on a lovely and silly show for the children, the younger kids really enjoyed this. The weather remained great, it was just a fab day to reconnect with old friends.
To continue the trend the following day we headed to Notts County Sailing club and then Southwell Firestation for a tour of the station and games hosted by the staff at the station.
We began with Sailing, which is always a long and invested session where the children get to try out a number of different boats. Some of with support, some by themselves - all the while being safely looked after on the water by our familiar friends. The children learn some great skills and all the white have a smile on their face. A lovely day, year and year.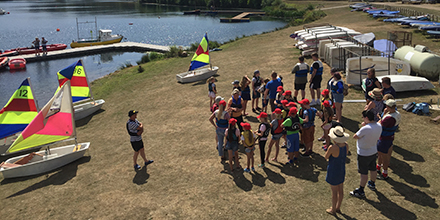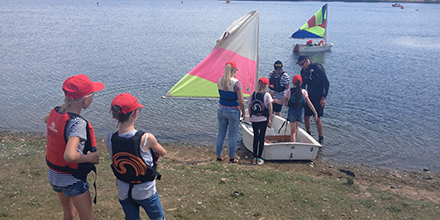 The Firestation have supported us for many years, including with fundraising and hosting our children at the station. While the children thankfully stayed dry while sailing, the same cannot be said here - we were told to being spare clothes and boy did we need them. Ever had a water fight with a fire engine? No? Well, you do not win... well, you win big time, it was anarchy and it was brilliant!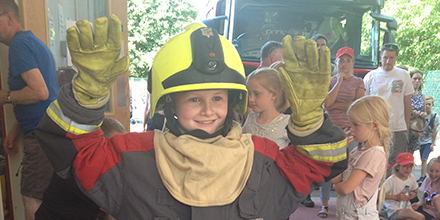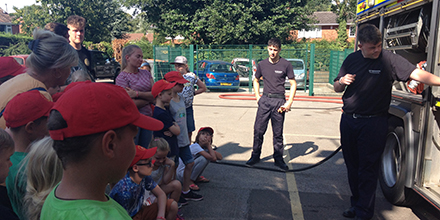 Thank you to the Southwell Lions, the staff are Southwell Firestation and the members of Notts County Sailing Club for supporting us for all these years. We are already looking for to seeing you again in 2019 to continuing our relationship with next years children.