Summer Visit Week 3
Update 2
A walk on the wildside!
Upon return from camp, we had two days in the company of animials, and I am not refering to the kids we brought back with us! On Tuesday we spent a couple of hours with Hawks of Steele for a fantastic falconry display! The kids got to interact with and handle the birds as well as watching them fly. We sent each child home with memories and photographs which will last.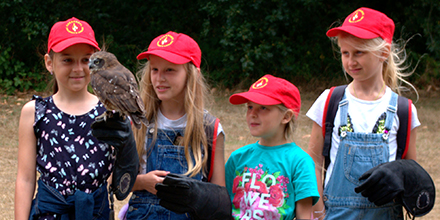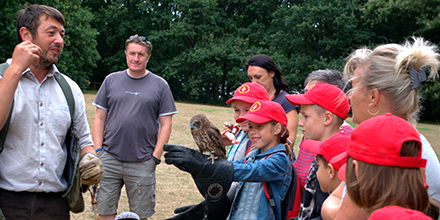 The following day we headed north to the Yorkshire Wildlife Park. The animals were on good form, even during the hot weather. There was plenty to see and interact with. The adventure playgrounds were also a bit hit!
A massive thank you to Hawks of Steele for once again hosting our children for a lovely day out. Hawks of Steele put on an excellent show, with a few free jokes included. Thank you to Yorkshire Wildlife Park for a fun filled day out.