2019 Summer Visit Week 1
Update 4
Time spent outdoors!
We spent a lovely day at Nottingham Forest on one of their many Soccer School's they are hosting over the summer. Our guys had an absolute blast and were very proud to come away as victors! Our team won all of there matches during the round robin of games in the afternoon, with two of the games having just a goal in them. The staff were marverlous with our kids, they were very welcoming and went to extra mile to accomidate the language barrier. Thank you for a fantastic day!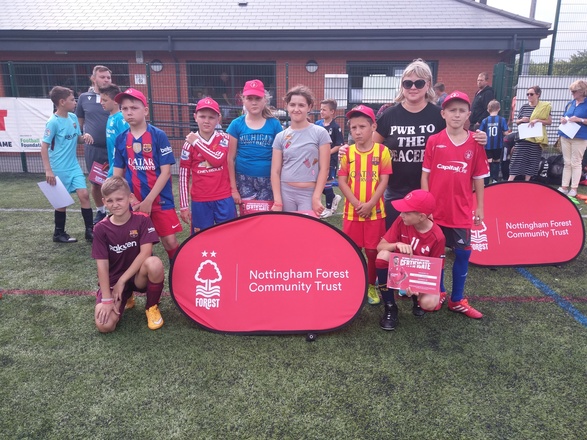 The following day we took ourselves to the seaside at Sutton on Sea. This is always a massive event for the children as for many of them it was the first time they have seen the sea. They live around 1,300 miles from a coastline - being so far from a coast seems unimaginable to us on our island. It was a day full of laughter and smiles. The children played well and played safely.